Best Used Cars For Sale In Zimbabwe
If you are in search of the best-used cars for sale in Zimbabwe, you have come to the right place. We have one of the lowest shipment charges with no hidden costs in the Japanese used car business. Our staff is available 24/7 in all the major cities including Harare, Bulawayo, Mutare. We provide affordable second-hand car deals due to a large inventory of top imported used cars. You just need to contact us and we'll take care of everything else.
Wide Range Of Cars
We've vehicles of all the brands you desire.
Available Where You Are
We've exported 500,000 used cars in over 152 countries.
Supporting You Anytime
Our support team are always connected with customers 24/7.
Uncompromised Quality
We do a thorough inspection before shipping so only quality is delivered to you.
Keeping It Reliable
With over 25 years in the industry, we focus on reliability resulting in 80% repeat purchases.
Offering Best Prices
You can find a wide range of vehicles that are kept in your range.
Shipping Schedule
| NOMBRE DEL BARCO | Viaje NO |
| --- | --- |
| APOLLON LEADER(SG) | 101 |
| GRAND PAVO | 116 |
| GRAND PAVO | 116 (S.K) |
| COURAGEOUS ACE | 0164A |
| APOLLON LEADER | 101 |
| CENTAURUS LEADER | 048 |
| COURAGEOUS ACE(SG) | 0164A |
| HOEGH TROVE | 165 |
| TORRENS | 035 |
| GARNET ACE | 0108A |
| GARNET ACE | 0108A-T |
| DREAM DIAMOND | 034 |
| SUNSHINE ACE(SG) | 0105A |
| SUNSHINE ACE | 0105A-T |
| TIANJIN HIGHWAY | 159 |
Clearing & Delivery service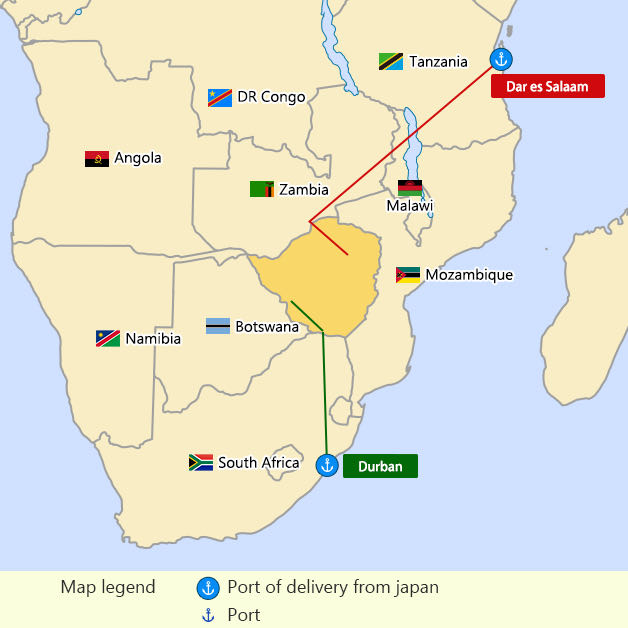 Zimbabwe
Port of Discharge:
Dar es Salaam
Port of Discharge:
Durban
| CAR TYPE | SMALL SEDAN | MEDIUM SEDAN | LARGE SEDAN | SMALL SUV | MINI BUS | LARGE SUV | TRUCK / VAN | TRUCK / VAN |
| --- | --- | --- | --- | --- | --- | --- | --- | --- |
| SIZE - CBM | 0-9.99 | 10-11.99 | 12-13.99 | 14-14.99 | 15-15.99 | 16-16.99 | 17-17.99 | 18-25.99 |
CAR TYPE
NORMAL PASSANGER CAR ONLY
CAR LENGTH
~4.8M
4.81M ~ 5.3M
5.31M ~ 5.5M
Frequently Asked Questions
SBT Zimbabwe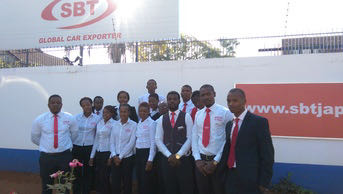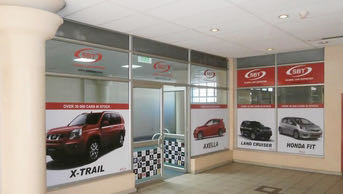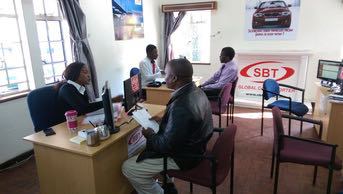 The SBT Team

Our SBT sales staff
"Our friendly sales staff are happy to talk with you."

Our yard inspectors
"Our trained inspectors will thoroughly check your vehicles once they arrive in our yard."

Our auction inspectors
"Our auction inspectors ensure we only purchase top-quality cars."
Get In Touch With Us
Office Hours:
Mon.-Fri.: 8:00am-5:00pm
Saturday: 8:00am-1.00pm

Closed:
Sunday & Public Holiday

Office Address:
35 Beaufort Manor Leopold Takawira Corner Josiah Chinamano

Phone:
+263-773-822-108

Email:


Office Hours:
Mon.-Fri.: 9am-5pm JST

Closed:
Saturday, Sunday & Public Holiday

Office Address:
KDX Yokohama-Nishiguchi Bldg. 7F,
2-10-36, Kitasaiwai, Nishi-ku, Yokohama, Kanagawa, 220-0004, Japan

Phone:
(+81) 45-290-9485

Fax:
(+81) 45-290-9486

Email:
csd@sbtjapan.com
Our Great Agent in Tanzania