TV Commercial Campaign

Only 4 steps to join the Campaign
1

Watch the TV Commercial

Our TV Commercial is on air 20:00-21:00 every Monday and Wednesday, "Habari ya saa mbili usiku" on ITV

2

Take a Photo of the TV Screen

Take a picture during SBT's TV commercial on air

3

Send the Photo on WhatsApp

Please be sure to include your name, email address when sending the photo

4

We Will Contact You

Our sales representative will send you a message and you will get discounts on next purchase!
TV Commercial Details
Every Monday & Wednesday
ITV Channel
20:00-21:00
Habari ya saa mbili usiku
Three Types Of Our TV Commercial Are Now On Air!

Best Used Cars For Sale In Tanzania
Find the best Japanese used cars you have been looking for, at SBT Japan. Our never-ending collection of second-hand cars has something for everyone. We have the best-used cars for sale in Tanzania which offer a variety of affordable prices one can easily afford. We are at your service 24/7, so whether you are from Dar-es-Salaam, Mwanza, Arusha, or Dodoma, we are always waiting to deliver your favorite car to you at the lowest possible shipping prices. If there is still anything you want to ask, our representative would be more than happy to help you.
Wide Range Of Cars
We've vehicles of all the brands you desire.
Available Where You Are
We've exported 500,000 used cars in over 152 countries.
Supporting You Anytime
Our support team are always connected with customers 24/7.
Uncompromised Quality
We do a thorough inspection before shipping so only quality is delivered to you.
Keeping It Reliable
With over 25 years in the industry, we focus on reliability resulting in 80% repeat purchases.
Offering Best Prices
You can find a wide range of vehicles that are kept in your range.
Clearing Service and Delivery Service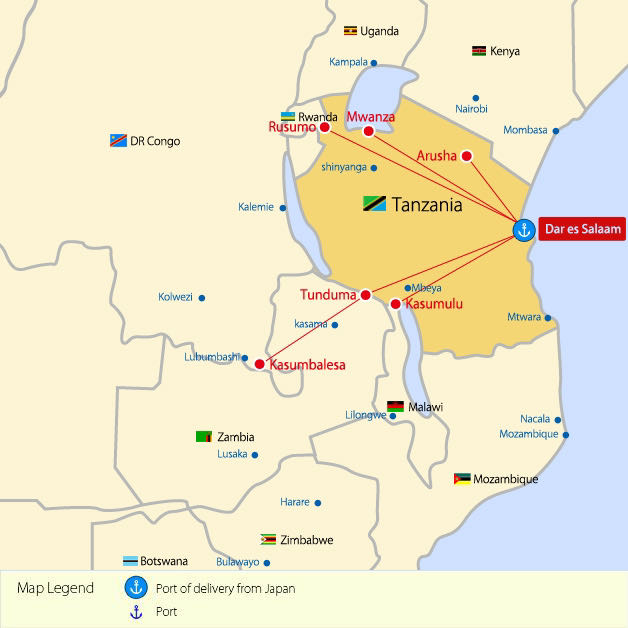 Tanzania
Port of Discharge:
Dar es Salaam
QUOTATION(ESTIMATED)
Transit to
Border
Size of the vehicle (m3)
-9.99
10-11.99
12-13.99
14-14.99
15-15.99
16-16.99
17-17.99
18-25.99
Arusha
Dar port
$350
$350
$350
$350
$350
$400
$400
$450
Mwanza
Dar port
$450
$450
$450
$450
$450
$500
$550
$600
Kasumbalesa
kasumbalesa
$1,210
$1,150
$1,270
$1,305
$1,350
$1,400
$1,405
$1,750
Tunduma - Nakonde
Tunduma - Nakonde
$580
$600
$670
$700
$780
$840
$915
$1,050
Kasumulu - Songwe
Kasumulu - Songwe
$590
$610
$700
$730
$810
$855
$945
$1,075
Rusumo -Rwanda
Rusumo -Rwanda
$630
$660
$690
$740
$790
$810
$930
$1,120
1 -   Duty and VAT for your country is not included in the price and port charges and shipping line charges also not included in the price. Duty and VAT it depend on Customs CIF value assessed by your Revenue Authority. Port charges it depend on CIF value base on TPA tariff for information ask our Tanzania office.

2 -   Clearing and delivery fee are different compared with the volume and value for the vehicles the fees are determined by the cubic meters (m3) of the vehicle and C&F and this is estimated charges only.

3 -    We can offer delivery to country which not in map for more information you can Ask our Tanzania Office.

4 -   To know status for the vehicles ,Our partner agent will inform you the shipping schedules ETD (Departure) and ETS (arrival), Shipping notice (Name/Schedule) are changed sometime due to some reasons either delay or unexpected trouble.In this case we inform you the changes with the next shipping schedule as soon as possible.

5 -   We will have a delivery services with other Cities for more information, We advice you to contact our Tanzania office will arrange C & F agent at reasonable fees.

6 -   Documents required for SBT Tanzania to clear and deliver vehicle, You are required to email to us a scanned copy of ID, such as your Passport, Driver license or employment ID/any other accepted ID. Also we can support registration for more information please liaison with our Tanzania Office.
Customer Support Team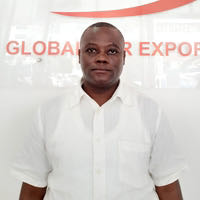 Paul (Dar-es-Salaam Office)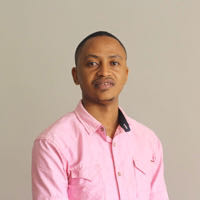 Hassan (Arusha Office)
Dar-es-Salaam Sales Team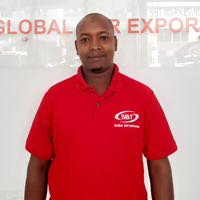 Amani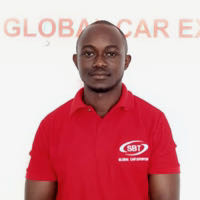 Baraka
Catherine-Lekule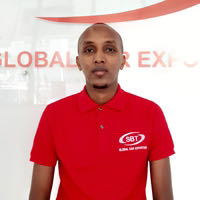 Darius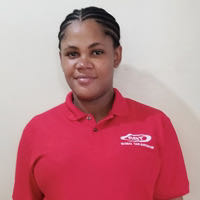 Eneles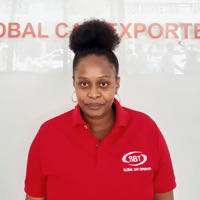 Frida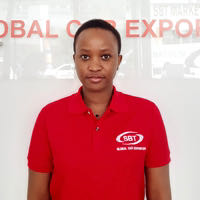 Imelda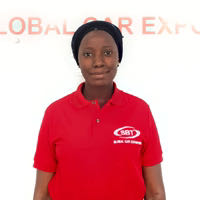 Irene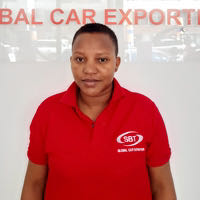 Jackline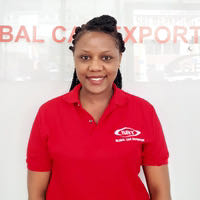 Jessica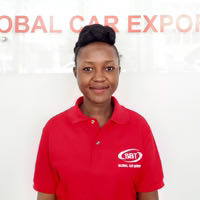 Judith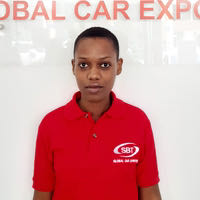 Julieth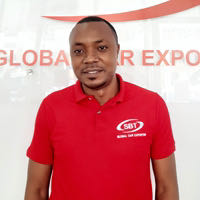 Lazzaro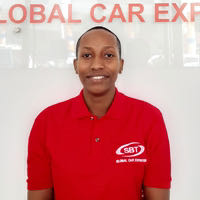 Mosha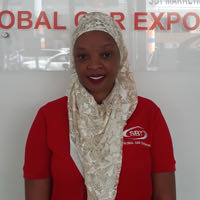 Moza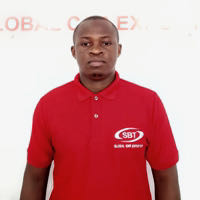 Nurudini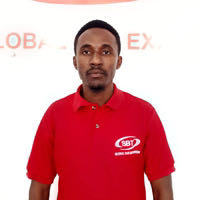 Wahabi
Yusuph
SBT Tanzania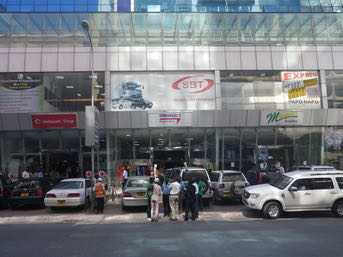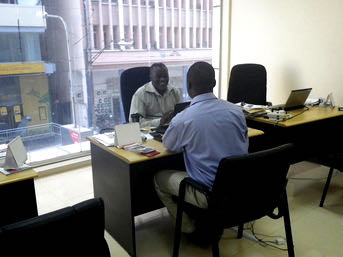 The SBT Team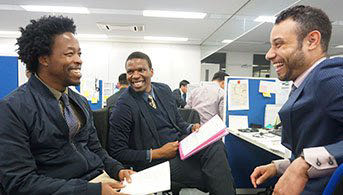 Our SBT sales staff
"Our friendly sales staff are happy to talk with you."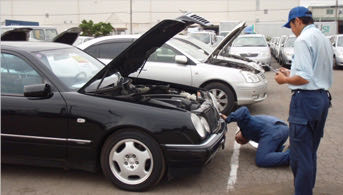 Our yard inspectors
"Our trained inspectors will thoroughly check your vehicles once they arrive in our yard."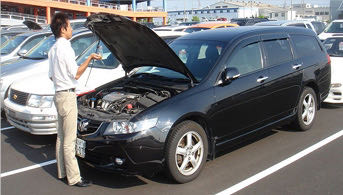 Our auction inspectors
"Our auction inspectors ensure we only purchase top-quality cars."
Get In Touch With Us
Office Hours:
Mon. – Fri. : 9:00 AM - 5:00 PM

Closed:
Saturday, Sunday & Public Holiday

Office Address:
NHC House GF05 Samora Avenue / Zanaki Street, Dar es Salaam, Tanzania. P.O. Box 3267 Dar es salaam, Tanzania.

Phone:
+255-22-2110740

Mobile:
+255-766-263-008

WhatsApp Number:
+255-766-263-008

Email:
tanzania@sbtjapan.com

Office Hours:
Mon.-Fri.: 9:00am-5:00pm

Closed:
Saturday, Sunday & Public Holiday

Office Address:
Unit 24 TFA Complex - Sokoine Road

Mobile:
+255-758-123-510

WhatsApp Number:
+255-758-123-510

Email:
tanzania@sbtjapan.com

Office Hours:
Mon.-Fri.: 9am-5pm JST

Closed:
Saturday, Sunday & Public Holiday

Office Address:
KDX Yokohama-Nishiguchi Bldg. 7F,
2-10-36, Kitasaiwai, Nishi-ku, Yokohama, Kanagawa, 220-0004, Japan

Phone:
(+81) 45-290-9485

Fax:
(+81) 45-290-9486

Email:
csd@sbtjapan.com
Our Great Agent in Tanzania