Search By Make
Search By Location
Search By Price
Search By Discount
Search By Type
SBT CO. - MYANMAR GROUP
YOUR BUSINESS PARTNER FOR LEFT HAND DRIVE CARS
SBT is exporting cars to more than 120 countries since 1993. We have the largest pre-owned stock for our customers and we also provide auction services from all parts of the world. We have regional office in almost all the major countries around the world, and we are exporting cars from Japan, UK, USA, UAE, Germany, Thailand and Korea.
As per the 2018 import rule of Myanmar, we can provide cheap left hand drive cars from USA, Europe, UAE and Korea. We can buy cars from dealers, showrooms, and also we have access of LHD cars auction in Europe and USA.

CARS FROM USA
SBT USA INC, has been founded by SBT Group with head office in Miami, Florida, since 2008. We have been successfully exporting many left hand cars from USA to all around the world. Our experience in used cars exports from USA is incomparable. We can search and inspect quality cars for our customers from all around USA.
Also we have access to USA auctions where we can search and get cars in cheaper prices than any other exporter. We provide bidding access to six major auctions houses from USA which includes MANHEIM, IAAI, COPART, RICHIE BROS, ADESA and SFLAA.
CARS FROM EUROPE
SBT launched its branch office in Hamburg Germany in 2013. Since then, our operation have been continuously expanding. Our main markets are Africa, America, Georgia and now Myanmar. Our customers can select cars from our stock and once a customer buys our automobile, it is sent to the customer in the shortest time possible through our smooth and prompt procedures.

CONTACT US NOW
CARS FROM UAE
The United Arab Emirates (U.A.E.) is the second-largest automotive market in GCC. Passenger cars are 80 percent of the U.A.E. market, and commercial are the remaining 20 percent. SBT is exporting left hand cars from UAE to all parts of the world. We have very good supply from UAE and we can inspect all cars before buying to provide clean vehicle in most affordable price.
CARS FROM KOREA
Korean cars are one of the most reliable and durable cars when it comes to buying used cars. There are many used Korean cars for sale from some of the youngest and at the same time most successful Korean car manufacturers such as Kia, SsangYong, Hyundai and Daewoo. We can buy these cars from our powerful dealers and provide you at your port with lowest possible prices.
SOME IMPORTANT MYANMAR WEBSITES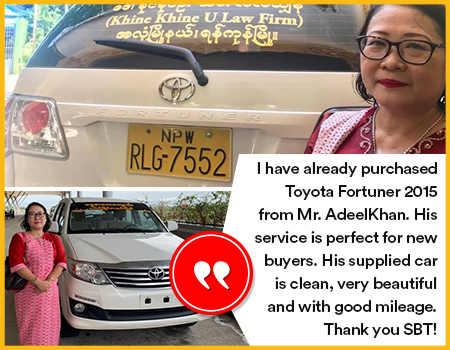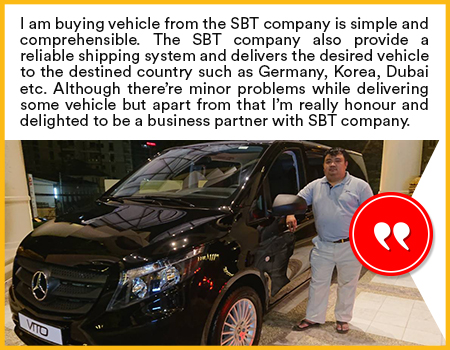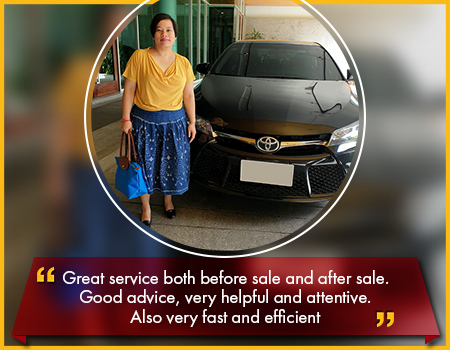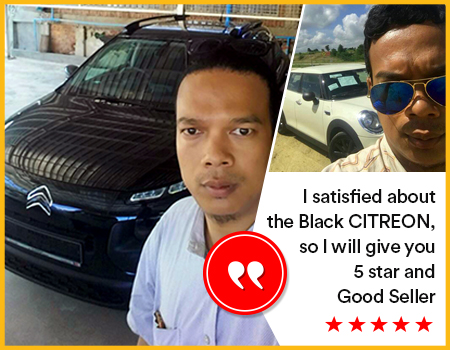 SBT CO., LTD. (Head Office)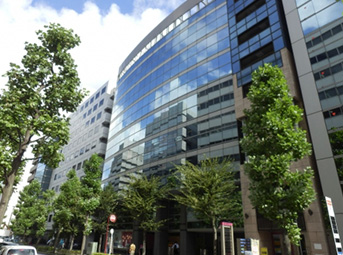 Address:
KDX Yokohama-Nishiguchi Bldg. 7F,
2-10-36, Kitasaiwai, Nishi-ku, Yokohama, Kanagawa, 220-0004, Japan
Phone:
+81-45-290-9485
Email:
csd@sbtjapan.com
SBT MYANMAR CO., LTD.
Address:
No.216/222, Mahabandoola Street, Bo Myat Tun Housing Room no (F2) , Corner of Bo Myat Tun Street , Pazundaung Township, Yangon
Phone:
09-794007771-5
Email:
myanmar@sbtjapan.com