Wide Range Of Cars
We've vehicles of all the brands you desire.
Available Where You Are
We've exported 500,000 used cars in over 152 countries.
Supporting You Anytime
Our support team are always connected with customers 24/7.
Uncompromised Quality
We do a thorough inspection before shipping so only quality is delivered to you.
Keeping It Reliable
With over 25 years in the industry, we focus on reliability resulting in 80% repeat purchases.
Offering Best Prices
You can find a wide range of vehicles that are kept in your range.
Import Scheme and Information
Year Restriction:
No existe restriccion en cuanto al modelo del vehículo, cualquier vehículo de cualquier año puede ser importado.
Driving Side
Right-Hand Drive & Left-Hand Drive
The shipping:
RORO & Container
Shipment Terms:
Collect & Prepaid
Payment:
Telegraphic Transfer
Import Duty VAT:
Import duty is 10% of the cost + freight (Add the FOB cost and the shipping cost together & calculate 10% of total amount).
VAT is 20% of FOB, Freight & Import Duty ( Add the FOB cost, shipping cost and import duty together & then take 20% of total amount).
Cars manufactured within the preceding 10 years are required to have the "IVA (SVA) Test Certificate" submitted with the application to the DVLA.
If your car does not undergo the IVA Test or doesn't achieve the required standards, you will not secure a Ministers Approval Certificate and will not be able to register your vehicle for use on UK roads. There are extra charges for IVA test.
Specialized Shipping & Clearing Agents can manage the car registration process all required associated documents are included such as a Certificate of Mutual Recognition (or proof of exemption), Certificate of Conformity, Ministers Approval Certificate.
Disclaimer: Duties and VAT may vary by the HM Revenue & Customs department.
SBT UK - Profile
Since our first entry into the market, we have been growing with innovative ideas, improved technologies and solid systems. Our customers can select cars by using our powerful search engine from our stock & auctions.
Our long range of stock ensures that you can get a car of your choice anytime you want.
SBT CO.,LTD also let registered customers participate in automobile auctions, where you may find your favorite. Our discerning and experienced buyers can bid for your selection in place of you. We perform thorough inspection for each automobile, so you never have to worry the quality and condition of the automobile, and will be surely satisfied.
We never stop making efforts for providing our customers with better services and keep pursuing higher customer satisfaction!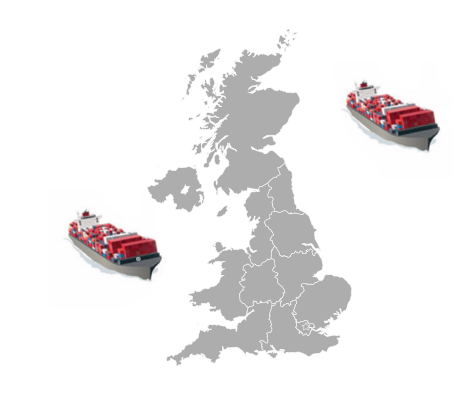 Frequently Asked Questions