Important Notice: Beware of fraudulent websites pretending to be SBT. See Details
Important Notice: Beware of Scams Advising Fake Money Transfer Instructions! See Details
Important Notice: About space for vessels. See Details
Important Notice: Beware of Websites, SNS, E-Mails and Invoices impersonating SBT See Details


Best Used Cars For Sale In Kenya
Used Cars For Sale In Kenya is an inevitable solution that covers your daily transportation needs. Either you live in Nairobi, Mombasa, Kisumu, Nakuru, or any other area in Kenya. Top imported used cars can cover all your driving needs (i.e. personal or commercial); if you deal with an authorized Second-hand car exporter. Doing the best Japanese used car business is not an easy task, but SBT Japan is here for you with all its dedicated staff and resources.
Wide Range Of Cars
We've vehicles of all the brands you desire.
Available Where You Are
We've exported 500,000 used cars in over 152 countries.
Supporting You Anytime
Our support team are always connected with customers 24/7.
Uncompromised Quality
We do a thorough inspection before shipping so only quality is delivered to you.
Keeping It Reliable
With over 25 years in the industry, we focus on reliability resulting in 80% repeat purchases.
Offering Best Prices
You can find a wide range of vehicles that are kept in your range.
Extra Information About Importing
The shipping:
We ship from all the Japan ports to Mombasa. Once it is shipped It takes around 4 week to reach there. In a month we have around 4 ships available to carry the cars of customers.
Right-Hand Drive:
Left hand drive Cars are not allowed to be Imported, Thus Kenya is a Right hand drive Market.
Year Restriction:
No more than 7 years after first registration year. No more than 1 year gap between first registration year and manufactured year.
Mandatory Inspection Before Boarding:
Before Shipment the Cars should have passed the Inspection.(JEIVIC ,QISJ etc.)
Documents Requested By Customs:
B/L , Inspection Certificate, Final Invoice, KRA Pin Code, IDF Form.
Container Freight Stations:
There are many CFS available, Some of them are: MCT , BFT, KEN, CB2. etc.
No storage charge for up to 21 days:
Customer can clear the Car within 21 days of arrival at MCT Terminal without storage charge. Strage cost will be charge from over 21days after arrive MCT port.
Door to Door Service: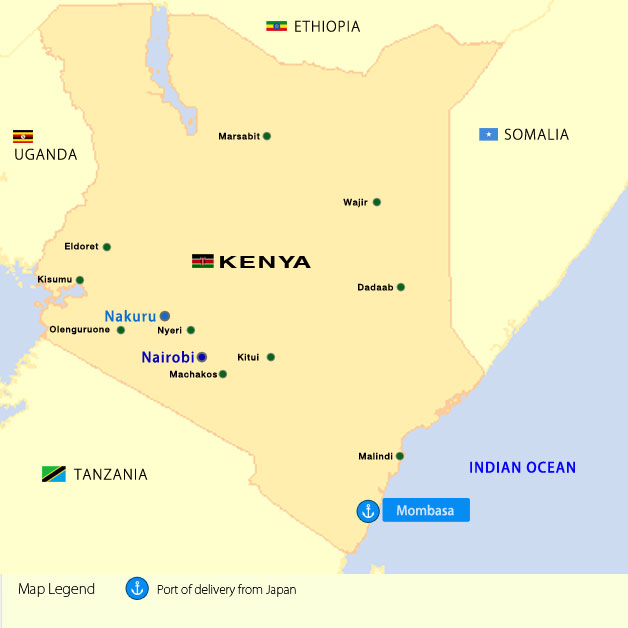 Kenya
Port of Discharge:
Mombasa
Frequently Asked Questions
SBT Kenya(Nairobi)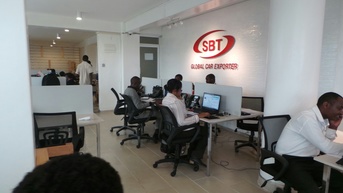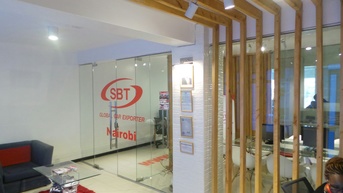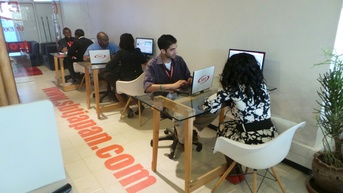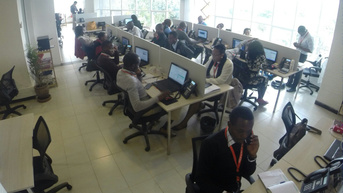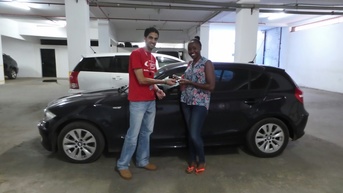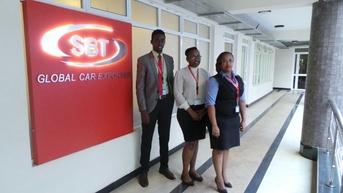 The SBT Team

Our SBT sales staff
"Our friendly sales staff are happy to talk with you."

Our yard inspectors
"Our trained inspectors will thoroughly check your vehicles once they arrive in our yard."

Our auction inspectors
"Our auction inspectors ensure we only purchase top-quality cars."
Get In Touch With Us
Office Hours:
Mon.-Fri.: 9am-5pm

Closed:
Saturday, Sunday & Public Holiday

Office Address:
IMAARA BUILDING 2nd Floor.
Dedan Kimathi Ave,Kizingo(Opp Pandya Hospital)
Mombasa Kenya

Phone:
+254-709-117-000
+254-20-523-1111
041-231-9434/5
041-231-9431/2

Phone (Overseas):
+254-723-382-525
+254-792-403-575

Office Hours:
Mon.-Fri.: 9am-6pm, Sat.8am-2pm

Closed:
Sundays & Public Holidays

Office Address:
PARKLANDS ROAD, PARK SUITES Bld. 3rd Floor Suite N.12 OPP.
Parklands POSTA Nairobi- Kenya

Phone:
+254-709-915-000

Email:
nairobikenya@sbtjapan.com

Office Hours:
Mon.-Fri.: 9am-5pm JST

Closed:
Saturday, Sunday & Public Holiday

Office Address:
KDX Yokohama-Nishiguchi Bldg. 7F,
2-10-36, Kitasaiwai, Nishi-ku, Yokohama, Kanagawa, 220-0004, Japan

Phone:
(+81) 45-290-9485

Fax:
(+81) 45-290-9486

Email:
csd@sbtjapan.com