Best Used Cars for Sale in Guyana
Your favorite car is just a call away. SBT Japan has a list of the best Japanese used cars to offer you. With decades of experience and reliability in Guyana market, we make sure that our clients get the top imported used cars in excellent shape.
You can contact our cooperative customer service representatives via Whatsapp, Skype, phone calls, and emails for any queries. You are valued to get a good price for second-hand cars. We assure you that the quote we offer is the one you can't refuse!
We have top used cars for sale in Guyana, contact us, and enjoy a road trip with your friends and family.
Wide Range Of Cars
We've vehicles of all the brands you desire.
Available Where You Are
We've exported 500,000 used cars in over 152 countries.
Supporting You Anytime
Our support team are always connected with customers 24/7.
Uncompromised Quality
We do a thorough inspection before shipping so only quality is delivered to you.
Keeping It Reliable
With over 25 years in the industry, we focus on reliability resulting in 80% repeat purchases.
Offering Best Prices
You can find a wide range of vehicles that are kept in your range.
Accessories Delivery Service for Guyana Customers
For the vehicles that brings Spare keys and SD Cards (not included in all cases), we are now sending those accessories in the DHL package among with the vehicle titles.

This is applicable for reservations on RORO Shipment only, not for Container reservations as normally there is no risk of getting lost.

Several claims of lost accessories at the port were received in the past, also getting extra keys in Guyana is expensive and SD cards are not available.
With this service we hope to increase overall customer satisfaction and provide a great purchase experience.

Accessories Example:
Spare key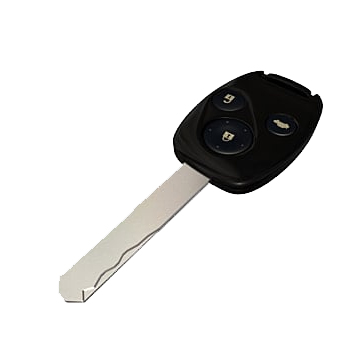 SD card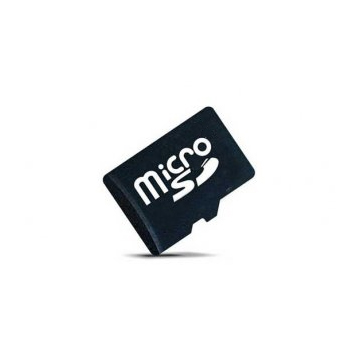 Import Scheme and Information
Duty and Tax Information: 
Less duties base on CNF cost for vehicles under 4 year (2019-2023)
Duty and Taxes for vehicles under 4 years are based on the CNF cost and engine size (the higher the CNF cost the more duties paid/ the lower the CNF cost the less duties paid).
Depending on the engine size and vehicle total Cost and Freight (CNF) you might pay less Total Tax Payable.
Cars, vans, buses, pickups and SUVs 4 years and under with an engine capacity of 1500 cc or less will be deemed as NEW by the Guyana Revenue Authority and will NOT attract Excise Tax.

It is important to note the following:
1) Manufacturing year must be under 4 years (2019 or newer, for this year 2023 arrivals at Guyana)
2) Duty and taxes are also based on the engine size.
3) Duty and taxes under 4 years are the same for both Petrol and Diesel engines.
4) Duty and tax for under 4 years are calculated by percentages of the CNF cost, this is why you may pay less duties.
For Example  Hereunder is the estimated computation of the taxes payable for the Motor Vehicle using G$206.00 as the rate of exchange for one (1) US dollar:
Intended use of vehicle: Personal/Private
CC Range: 10cc - 1000cc

Age Category of MV: 4 Years and Over (vehicle up to 2018 year) 
CURRENCY
CIF
CUSTOMS DUTY
PAYABLE
EXCISE PAYABLE
VAT
PAYABLE
TOTAL TAX
PAYABLE
USD
$7,300
$0
$5,350
$0

$5,350

GYD
$1,503,800
$0
$1,102,100
$0

$1,102,100
Age Category of MV: Under 4 Years (vehicle 2019 year or newer)
CURRENCY
CIF
CUSTOMS DUTY
PAYABLE
EXCISE PAYABLE
VAT
PAYABLE
TOTAL TAX
PAYABLE

LOWER

USD
$7,300
$3,285
$0
$1,482

$4,767

GYD
$1,503,800
$676,710
$0
$305,271

$981,981
See some calculation examples:
0 CC- 1500 CC:
TTL Tax Payable are less than 1,000,000 GYD for vehicle CNF cost $7,300
1501CC-1800CC:
TTL Tax Payable are less than duties under 2,000,000 GYD for vehicle CNF cost $11,700
1801CC-2000 CC:
TTL Tax Payable under 2,200,000 GYD for vehicle CNF cost $12,800
*These figures are just a simulation, final Total Tax Payable might vary.
For more information, contact us Tax calculation examples might vary, for accurate Motor Vehicle Calculator visit the Guyana Revenue Authority (GRA) website: https://www.gra.gov.gy/business/quick-links/calculators/motor-vehicle-calculator/
The shipping:
We ship from all the Japan ports to Georgetown. Once it is shipped It takes around 4 weeks to reach there. In a month we have around 4 ships available to carry the cars of customers.
We also offer inventory from Singapore, Korea, China, Europe, USA, UAE and South Africa.
Main Ports:
Port of Georgetown
Frequently Asked Questions
The SBT Team

Our SBT sales staff
"Our friendly sales staff are happy to talk with you."

Our yard inspectors
"Our trained inspectors will thoroughly check your vehicles once they arrive in our yard."

Our auction inspectors
"Our auction inspectors ensure we only purchase top-quality cars."
Get In Touch With Us
Office Hours:
Mon.-Fri.: 9am-5pm JST

Closed:
Saturday, Sunday & Public Holiday

Office Address:
KDX Yokohama-Nishiguchi Bldg. 7F,
2-10-36, Kitasaiwai, Nishi-ku, Yokohama, Kanagawa, 220-0004, Japan

Phone:
(+81) 45-290-9485

Fax:
(+81) 45-290-9486

Email:
csd@sbtjapan.com