Best Used Cars for Sale in Guyana
Your favorite car is just a call away. SBT Japan has a list of the best Japanese used cars to offer you. With decades of experience and reliability in Guyana market, we make sure that our clients get the top imported used cars in excellent shape.
You can contact our cooperative customer service representatives via Whatsapp, Skype, phone calls, and emails for any queries. You are valued to get a good price for second-hand cars. We assure you that the quote we offer is the one you can't refuse!
We have top used cars for sale in Guyana, contact us, and enjoy a road trip with your friends and family.
Wide Range Of Cars
We've vehicles of all the brands you desire.
Available Where You Are
We've exported 500,000 used cars in over 152 countries.
Supporting You Anytime
Our support team are always connected with customers 24/7.
Uncompromised Quality
We do a thorough inspection before shipping so only quality is delivered to you.
Keeping It Reliable
With over 25 years in the industry, we focus on reliability resulting in 80% repeat purchases.
Offering Best Prices
You can find a wide range of vehicles that are kept in your range.
Import Scheme and Information
The shipping:
We ship from all the Japan ports to Georgetown. Once it is shipped It takes around 4 week to reach there. In a month we have around 4 ships available to carry the cars of customers.
We also offer inventory from Singapore, Korea, China, Europe, USA, UAE and South Africa.
Main Ports:
Port of Georgetown
Frequently Asked Questions
The SBT Team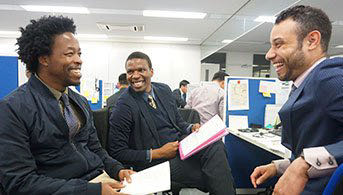 Our SBT sales staff
"Our friendly sales staff are happy to talk with you."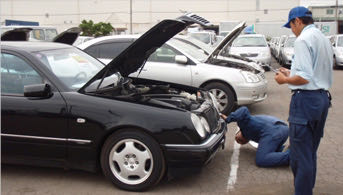 Our yard inspectors
"Our trained inspectors will thoroughly check your vehicles once they arrive in our yard."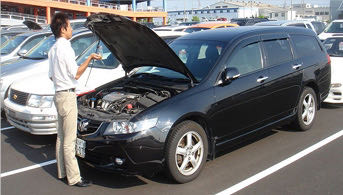 Our auction inspectors
"Our auction inspectors ensure we only purchase top-quality cars."
Get In Touch With Us
Office Hours:
Mon.-Fri.: 9am-5pm JST

Closed:
Saturday, Sunday & Public Holiday

Office Address:
KDX Yokohama-Nishiguchi Bldg. 7F,
2-10-36, Kitasaiwai, Nishi-ku, Yokohama, Kanagawa, 220-0004, Japan

Phone:
(+81) 45-290-9485

Fax:
(+81) 45-290-9486

Email:
csd@sbtjapan.com