SBT Bahamas Japanese Used Cars
Special Support for Bahamas!
Clearing Service

SBT provides the service for customs clearance. This service is an in house service which provides SBT's customers with the option of clearing your vehicle. The customer will only need to pay Duties and Taxes to SBT's In House Customs Broker. When the vehicle is ready the customer only needs to arrive at Customs at Arawak Cay , Nassau to receive vehicle, NO LINE, NO WAITING, JUST SIT BACK AND RELAX.

Custom Duty, Environmental Levy, Landing Fee, V.A.T Calculator
Example values are set. Change Values to Calculate.
| | |
| --- | --- |
| Vehicle Type: | |
| Vehicle Price: | $ |
| Freight: | $ |
Custom Duty:

60

Environmental Levy:

250

*May be subject to change

Landing Fees:

330

*May be subject to change

Inspection:

150

*May be subject to change

V.A.T:

335
| | |
| --- | --- |
| Total: | 3275 |
| Total with clearing service: | 3440 |
| Total with clearing & delivery service: | 3740 |
The Advantages of SBT
With more than 20 years of expertise in export of second hand vehicles, you will be choosing quality and professionalism. Our team made of qualified advisors will guide you through your choice and will give you all of the advices that you will need. Choosing SBT Japan means choosing security and tranquility.

Import Scheme and Information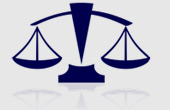 IMPORT REGULATIONS
The vehicles must be 2010 for the first year of registration and newer, the manufactured year does not matter.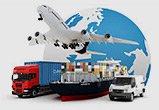 TRANSPORTATION
Your vehicle can be shipped with relative ease directly to the ports of Freeport or Green Harbour or Nassau. The vehicle is delicately placed on board of the freight and secured there in order to nullify any chances of damages.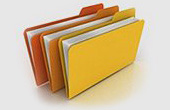 NECESSARY DOCUMENTS
Every mandatory document will be sent by DHL Express, which includes:
Bill of Lading (BL)
Export Certificate
Pro forma Invoice
(Other documents might be included)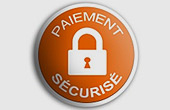 PAYMENT
Customer should pay 100 % of vehicle and freight charge in advance.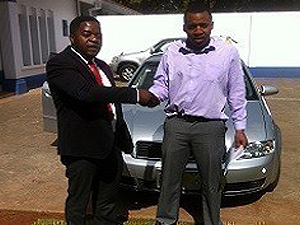 SBT has paved in proving their efficiency, commitment and professionalism in their service provision for their customers. This has been made better by the opening of their local branches that have promoted relationship management, security and ease of mind for clients importing their vehicles like me. I am more than elated as I stand in front of my vehicle which I can barely label as a used car. Not only does the car look great but it has a great feel. This is indeed Service Beyond Thinking!! Thank you so much for your outstanding service SBT team. I will definitely recommend your business to other potential customers as they would be guaranteed not only a great car but also pleasurable service from a dedicated and friendly team in a user friendly ambience.
MR. TENDAI MUDONHI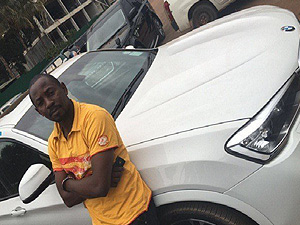 My name is Martin, I have been dealing with SBT Japan since 2 years and purchased many cars. They are nice, good and we get good profit.
MR WAKOBA MARTIN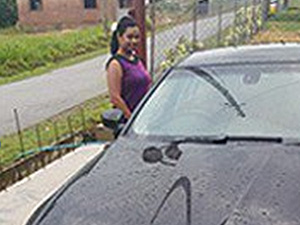 I have been a customer of SBT Japan since September of 2013. They are my number #1 supplier because I can rely on them for quality vehicles at the most affordable prices. My sales persons are very professional I can count on then to provide accurate and timely information on any vehicle and handle my queries and concerns with importance. I have no reservations in recommending SBT Japan to anyone who wishes to purchase foreign used vehicles. Thank You SBT!
MS. KRISTIN ALI-MOHAMMED
Frequently Asked Questions
How long time does it take from vehicle reservation date to arrival in Bahamas?

6-8 weeks.
What extra charges do I have to pay other than the C&F cost?

There are no extra or hidden charges charged by SBT Japan. C&F cost only include cost of the vehicle and freight. Freight is the cost to deliver the vehicle on your port. However, you will have to pay the duty and taxes locally in Bahamas at the time of clearing the vehicle.
Where do I need to send payment?

All the payments must arrive at SBT Bank account in Japan only. You should send money only to SBT Co. Ltd. beneficiaries in Japan. Click here for payment details. We also accept PayPal payments! Ask your sales representative for more details.
Is there any membership fee?

No fees or hidden charges are required. So don't hesitate and sign up now.
Click here to sign up.
From where do SBT JAPAN buys the cars for their Stock?

SBT Japan buy the cars from all over Auction Houses in Japan.
When does the ship departure from Japan?

You can check the shipping schedule on our website.
Click here for shipping schedule.
Sales Staffs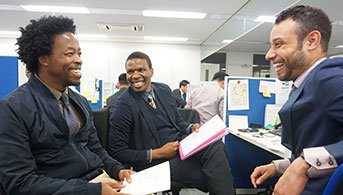 "Our friendly sales staff are happy to talk with you."
Yard Inspectors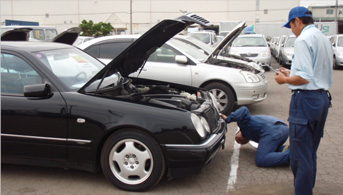 "Our trained inspectors will thoroughly check your vehicles once they arrive in our yard."
Auction Inspectors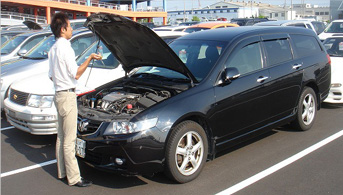 "Our auction inspectors ensure we only purchase top-quality cars."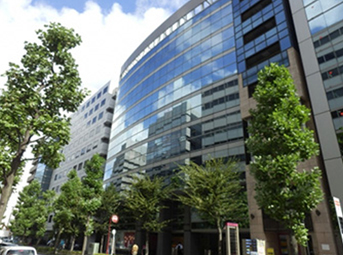 Office Address:
KDX Yokohama-Nishiguchi Bldg. 7F,
2-10-36, Kitasaiwai, Nishi-ku, Yokohama, Kanagawa, 220-0004, Japan
Phone:
+81-45-290-9485
Office Hours:
Mon.-Fri.: 9am-5pm
Closed:
Saturday, Sunday & Public Holiday