Best Used Cars for Sale in Jamaica
If you are looking for used cars for sale in Jamaica, SBT Japan is the best place for you! We have a wide range of cars for all brands you desire. With hassle-free shipment, we deliver imported used cars in Kingston, Spanish Town, Montego Bay, and Mandeville.
Our uncompromised quality is the reason why our customers have placed their trust in us for more than 25 years. By offering you top second-hand cars at a reasonable price with an easy shipment, we gain your reliability.
With us, your adored car is just a call away!
We have top used cars for sale in Jamaica. Contact us, and experience the best journey of your life.
Wide Range Of Cars
We've vehicles of all the brands you desire.
Available Where You Are
We've exported 500,000 used cars in over 152 countries.
Supporting You Anytime
Our support team are always connected with customers 24/7.
Uncompromised Quality
We do a thorough inspection before shipping so only quality is delivered to you.
Keeping It Reliable
With over 25 years in the industry, we focus on reliability resulting in 80% repeat purchases.
Offering Best Prices
You can find a wide range of vehicles that are kept in your range.
Plan et informations d'importation
Transport:
YVotre véhicule peut être expédié avec une relative facilité directement aux ports de Kingston et Montego Bay. Le véhicule est délicatement placé à bord du fret et y est arrimé afin d'annuler tout risque de dommage.
Certificat d'inspection avant expédition / de divulgation du concessionnaire (PSIC / DDC)
Effective February 1, 2018 Auto terminal Japan Ltd. (ATJ) has started accepting applications for Pre-shipment Inspection/Dealer Disclosure Certificate (PSIC/DDC) for all used motor vehicles being shipped to Jamaica.
As of February 1, 2018, The Trade Board Ltd. will no longer be issuing import licenses for any used motor vehicles being imported by individuals or companies without a valid PSIC/DDC.
The PSIC/DDC is intended to transform the Used Motor Vehicle sector by ensuring that vehicles imported for use on the roads of Jamaica are of high quality and standard.

Il fournira également aux consommateurs des informations précises et détaillées relatives à des critères essentiels tels que:
Année de fabrication
Année modèle
Lecteur d'odomètre précis
Date de la première inscription
Distance (miles / kilomètres) parcourue
Pays de fabrication
Pays d'exportation
Couleur de fabrication d'origine
Modifications
Si le véhicule a déjà subi des dommages structurels ou des dommages résultant d'inondations ou d'autres catastrophes naturelles
Pourcentage d'usure des pneus
Poids chargé / non chargé (camions utilisés pour le transport de marchandises)
Capacité de places assises (camions utilisés pour le transport de passagers)
Contamination microbienne
Contamination radioactive';
Documents nécessaires:
Original Documents will be sent by DHL when full payment is received.

The package is including:
Bill of Lading (BL) (when BL is requested to be Surrendered, it will not be included.)
Export Certificate (English and Japanese)
PSI Certificate
*Commercial Invoice
Les taux d'imposition:
Le client doit payer 100% du véhicule et des frais de transport à l'avance.
Règlements d'importation:
Afin d'importer tout type de véhicule à moteur en Jamaïque, l'acheteur doit demander le permis / licence d'importation auprès du Trade Board Limited.
https://www.tradeboard.gov.jm/tblweb/

The model year of vehicles allowed for importation for the period 01 April 2021 - 31 March 2022.
CATEGORY OF VEHICLES
TYPES OF VEHICLES
APPROVED AGE LIMIT
MODEL YEARS
Sample Models
(Years)
(01 April 2021- 31 March 2022)
CARS
Sedans-Seating capacity not exceeding 5 persons.
6
2015
COROLLA AXIO / LATIO / MARK X / FIT / VITZ / IMPREZA
Station Wagons-Seating capacity not exceeding 8 persons.
6
2015
COROLLA FIELDER / PROBOX VAN/ SUCCEED VAN / AD VAN / WINGROAD
Sport Utility Vehicles (SUVs)-Seating Capacity not exceeding 8 persons.
6
2015
JUKE / RAV4 / BMW X1 / CRV / LAND CRUISER / LAND ROVER
LIGHT COMMERCIAL VEHICLES
Buses-Seating Capacity not exceeding 8 persons
6
2015
NOAH / VOXY / STREAM/ WISH/ ISIS / PREMACY/ LAFESTA / STEPWAGON
Pick Up Trucks-Unladen weight not exceeding 1,500 Kg
6
2015
HILLUX / NAVARA / TUNDRA - pickup Trucks
Pick Up Trucks, Other Small Trucks-Unladen weighty 1,501-3,000 kg
10
2011
ATLAS TRUCK / MITSUBISHI CANTER TRUCK 1.5 ton
Panel Vans
10
2011
HIACE VAN / REGUISACE VAN / NISSAN CARAVAN E25 & NISSAN E26
Window Vans
10
2011
HIACE WAGON / HIACE COMMUTER/ REGUISACE COMMUTER
Buses-Seating capacity 9-14 persons
10
2011
KINDERGARDEN BUSES/HIACE COMMUTER/ REGUISACE COMMUTER
COMMERCIAL VEHICLES
Buses-Seating capacity 15-20 persons
12
2009
TOYOTA COASTER / MITSUBISHI ROSA
Buses-Seating capacity 21-30 persons
15
2006
TOYOTA COASTER / MITSUBISHI ROSA / NISSAN CIVILLIAN
Buses-Seating capacity 31-45 persons
20
2001
NISSAN SPACERUNNER/ YUTONG
Buses-Seating Capacity exceeding 46 persons
25
1996
MITSUBISHI AERO BUS / NISSAN UD
Trucks-Unladen weight 3,001Kg-6,000 Kg
20
2001
ISUZU & MITSUBISHI TRUCKS
Trucks-Unladen weight 6,001Kg-8,000Kg
25
1996
ISUZU & MITSUBISHI TRUCKS
Trucks-Unladen weight exceeding 8,000Kg
30
1991
ISUZU & MITSUBISHI TRUCKS
L'équipe SBT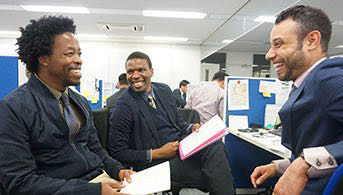 Nos agents de vente SBT
"Nos agents de vente sympathique sont heureux de vous parler."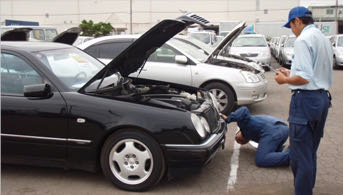 Nos inspecteurs dans le parking
"Nos inspecteurs qualifiés contrôleront vos véhicules une fois qu'ils arriveront dans notre cour."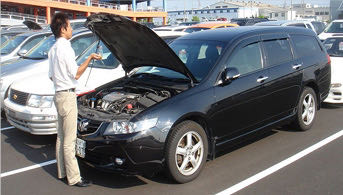 Nos inspecteurs aux enchères
"Nos inspecteurs des enchères s'assurent que nous n'achetons que des voitures de qualité supérieure."
Contactez nous
Heures de travail:
Mon.-Fri.: 8:30am - 5:30pm

Fermé:
Closed: Saturday, Sunday & Public Holiday

Adresse de bureau:
101 First St Newport West Kingston 13 Jamaica

Téléphone:
+1-876-632-9857

Email:
csd@sbtjapan.com

Heures de travail:
Lun.-ven.: 9h-17h

Fermé:
Samedi, dimanche et jour férié

Adresse de bureau:
KDX Yokohama-Nishiguchi Bldg. 7F, 2-10-36, Kitasaiwai, Nishi-ku, Yokohama, Kanagawa, 220-0004, Japon

Téléphone:
(+8) 145-290-9485

Fax:
(+8) 145-290-9486

Email:
csd@sbtjapan.com