Search By Make
Search By Location
Search By Price
Search By Discount
Search By Type
SBT Zambia Japanese Used Cars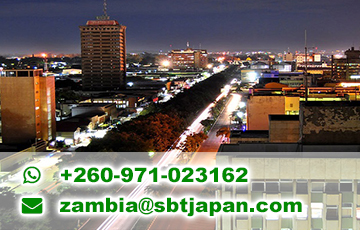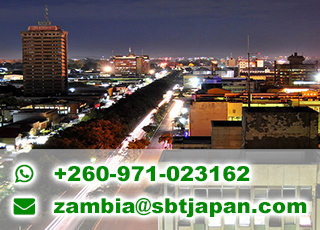 Shipping Schedule
| SHIP NAME | VOYAGE NO | YOKOHAMA | NAGOYA | OSAKA | KOBE | KAWASAKI | HAKATA | [ETA] DAR-ES-SALAAM | [ETA] DURBAN |
| --- | --- | --- | --- | --- | --- | --- | --- | --- | --- |
| MORNING MENAD | 161 | 24-Apr-2020 | 23-Apr-2020 | | 22-Apr-2020 | | 20-Apr-2020 | 19-May-2020 | |
| LORD VISHNU | 016 | 18-Apr-2020 | 16-Apr-2020 | 15-Apr-2020 | 14-Apr-2020 | | | 20-May-2020 | |
| MORNING MARGARETA | 138 | 14-Apr-2020 | 13-Apr-2020 | | 12-Apr-2020 | | 10-Apr-2020 | 16-May-2020 | |
Please Point on A City's Name Below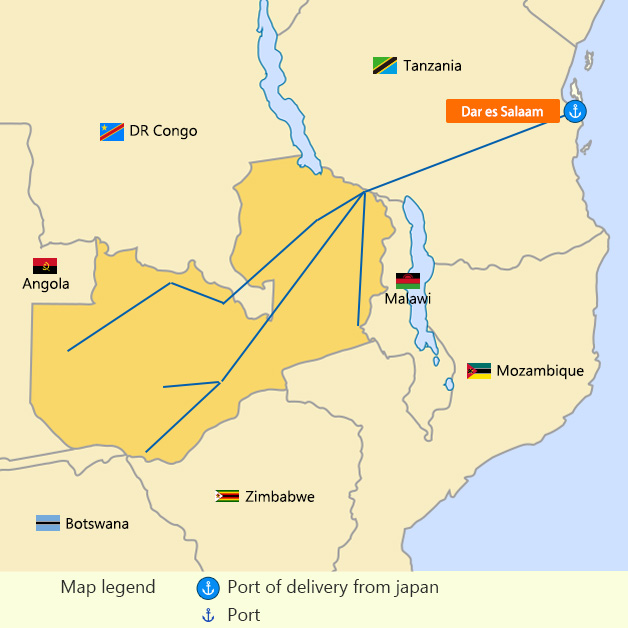 Zambia
Price List
| | | | | | | | | |
| --- | --- | --- | --- | --- | --- | --- | --- | --- |
| | 0-9.99 | 10-11.99 | 12-13.99 | 14-14.99 | 15-15.99 | 16-16.99 | 17-17.99 | 18-25.99 |
| Dar es Salaam | $270 | $280 | $300 | $320 | $330 | $350 | $400 | $490 |
| Tunduma / Nakonde | $510 | $525 | $550 | $595 | $675 | $795 | $900 | $1,050 |
| Lusaka | $1,000 | $1,020 | $1,150 | $1,200 | $1,300 | $1,420 | $1,550 | $1,750 |
| Ndola | $1,000 | $1,050 | $1,100 | $1,180 | $1,230 | $1,380 | $1,450 | $1,700 |
| Kitwe | $1,000 | $1,050 | $1,100 | $1,180 | $1,230 | $1,390 | $1,520 | $1,700 |
| Livingstone | $1,150 | $1,180 | $1,220 | $1,300 | $1,350 | $1,500 | $1,620 | $1,800 |
| Sesheke | $1,330 | $1,340 | $1,390 | $1,460 | $1,520 | $1,660 | $1,800 | $1,970 |
| Mongu | $1,320 | $1,350 | $1,400 | $1,460 | $1,525 | $1,670 | $1,800 | $1,990 |
| Chipata | $1,120 | $1,140 | $1,220 | $1,290 | $1,370 | $1,410 | $1,610 | $1,820 |
| Solwezi | $1,170 | $1,270 | $1,320 | $1,390 | $1,450 | $1,590 | $1,730 | $1,900 |
| Mansa | $1,230 | $1,240 | $1,290 | $1,360 | $1,420 | $1,560 | $1,700 | $1,870 |
| Kasama | $1,030 | $1,040 | $1,090 | $1,160 | $1,220 | $1,360 | $1,500 | $1,670 |
| Kabwe | $1,000 | $1,100 | $1,150 | $1,220 | $1,280 | $1,420 | $1,560 | $1,740 |
| Chingola | $1,160 | $1,260 | $1,310 | $1,380 | $1,440 | $1,580 | $1,720 | $1,890 |
| Luanshya | $1,160 | $1,260 | $1,310 | $1,380 | $1,440 | $1,580 | $1,720 | $1,890 |
| Mufulira | $1,160 | $1,260 | $1,310 | $1,380 | $1,440 | $1,580 | $1,720 | $1,890 |
| Monze | $1,110 | $1,230 | $1,270 | $1,330 | $1,390 | $1,530 | $1,670 | $1,850 |
| Mazabuka | $1,090 | $1,210 | $1,250 | $1,310 | $1,370 | $1,510 | $1,650 | $1,830 |
| Choma | $1,130 | $1,250 | $1,290 | $1,350 | $1,410 | $1,550 | $1,690 | $1,870 |
| Kalomo | $1,130 | $1,250 | $1,290 | $1,350 | $1,410 | $1,550 | $1,690 | $1,870 |
| Zimba | $1,170 | $1,180 | $1,230 | $1,300 | $1,360 | $1,500 | $1,640 | $1,810 |
| Kafue | $1,030 | $1,150 | $1,190 | $1,250 | $1,310 | $1,450 | $1,590 | $1,770 |
| Namwala | $1,155 | $1,275 | $1,315 | $1,375 | $1,435 | $1,575 | $1,715 | $1,895 |
| Maamba | $1,155 | $1,275 | $1,315 | $1,375 | $1,435 | $1,575 | $1,715 | $1,895 |
※ Prices exclude duty, VAT, and local registration. This transport services are provided by APPLE FREIGHT.
SBT will not be liable for transport incurred loss.
Contact SBT sales for more information >
FAQ
How do I buy a car from SBT?

1. Register an SBT website, 2. choose the car you like, 3. Click [Buy Now] - then our sales staff will contact you for futher assistane.
How to Buy >
Is there a fee for registration or membership fee?

No, resistration and membership fee.
Is there any Warranty service available?

No warranty service.
How can I know a car's condition?

Used cars are offered "as is" and there are some scratches or dents. SBT check mechanical condition before we ship the vehicle but we can not gurentee the conditon 100 percent because sometimes trouble happnes on the way from Japan.
To minimise those risk, SBT recommend you to take car inspection from thierd party(EAA or Javice) before ship and our Global Protection Proglam.
SBT's GLOBAL PROTECTION PROGRAM >
Where do I collect my car?

You can collect your car the port your selected(Dar-Es-Salaam or Durban). Delivery & Cealing service is available at up to your door step or at your city.
>
How long does it take to ship a car from Japan to Dar Es Salaam?

SBT will ship your vehicle after your payemnt. It takes about five to seven weeks.
What FOB, C&F and CIF are?

FOB: Free On Board which is the price does not include shipping costs.
C&F: Cost and Freight, which is the price include shipping cost.
CIF: Cost, Shipping insurance and Freight, which is the price include shipping Insurance and cost.
What are SBT's payemnt terms? Pertial payment or credit contract available?

SBT deals on only C&F or CIF , pertial payemnt or credit contract is not accepatable.
Do car prices include duty & VAT? What charge do I need to pay for drive the vehicle?

No, our prices are exclusive of Duty & VAT(You need to pay at ZRA).
Clearing & Delivery service charge to the agent if you use.
Local vehicle registration charge.
Is delivery to Zambia available?

Yes, you need not collect your car at Dar-Es-Salaam.
Delivery service is available up to many Zambian cities. Please feel free to consult with our representatives.
>
How much does it cost to clear and transport the car from Dar Es Salaam?

Cost varies with vechile size.
See the pricing. The pricing inlude all the costs except Duty & VAT.
What documents are need for custom clearing?

You need;

Export Certificate, both in Japanese & English,
Bill of Lading [Original 1st & 2nd],
Invoice from SBT.
(SBT will send above documents to your requested address apporoximately 15 days after the shipping from Japan.)
Your ID copy.
What are the rules for Importing a vehicle to Zambia?

Any model and year, Right hand drive, Car inspection certificate for Zambia(EAA, Javice., etc)
How do I send payemnt to SBT?

You can send payment from your bank(ask your bank about Telegraphic Transfer).
Does SBT have an office in Zambia?

Yes, its located in Lusaka.
Get In Touch With Us >
Why do shipping schedule sometimes change?

SBT sometimes phostpone shipping to repair damage or mechanical fault whenever we found before shipping.
Holding times is highly depend on the case.
How much does it cost Duty & VAT?

Its depend on CIF price, Please check with ZRA.
The SBT Team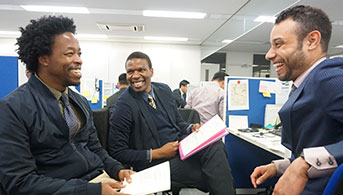 Our SBT sales staff
"Our friendly sales staff are happy to talk with you."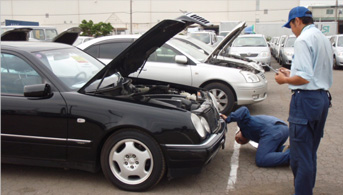 Our yard inspectors
"Our trained inspectors will thoroughly check your vehicles once they arrive in our yard."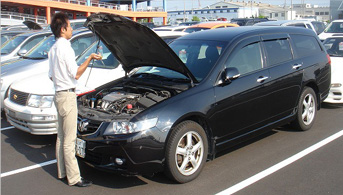 Our auction inspectors
"Our auction inspectors ensure we only purchase top-quality cars."
SBT Zambia
Get In Touch With Us
SBT ZAMBIA(Lusaka)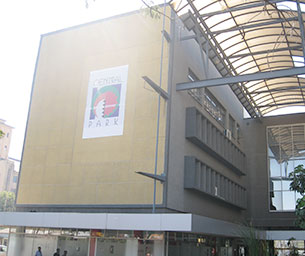 Dansil auto ltd
・Office Hours:
Mon.-Fri.: 9:00am-5:00pm
Sat: 9:00 AM to 12:00 PM
・Closed:
Sunday & Public Holiday
・Office Address:
Dansil auto ltd
1st Floor, Farmers House, Central Park, Cairo Road, Lusaka
・Contact info:
+260-971-023162
+260-971-016394
・Email:
zambia@sbtjapan.com
Head Office(Japan)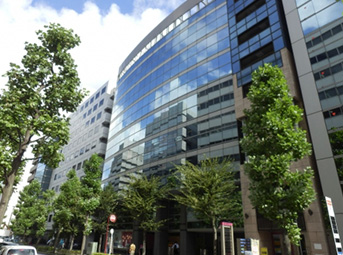 ・Office Hours:
Mon.-Fri.: 9:00AM - 5:00PM
・Closed:
Saturday, Sunday & Public Holiday
・Office Address:
KDX Yokohama-Nishiguchi Bldg. 7F,
2-10-36, Kitasaiwai, Nishi-ku, Yokohama, Kanagawa, 220-0004, Japan
・Contact Info:
+81-45-290-9485
Our Great Agent in Tanzania
Apple freight Forwarders Ltd,
Director:

Joseph A. Towo

Address:

P.P.F House, 5th Floor, Samora Avenue/Morogoro Road, P.O.Box 50135, Dar es Salaam,Tanzania.

Mobile:

+255 713 123510

E mail:

Website: