Wide Range Of Cars
We've vehicles of all the brands you desire.
Available Where You Are
We've exported 500,000 used cars in over 152 countries.
Supporting You Anytime
Our support team are always connected with customers 24/7.
Uncompromised Quality
We do a thorough inspection before shipping so only quality is delivered to you.
Keeping It Reliable
With over 25 years in the industry, we focus on reliability resulting in 80% repeat purchases.
Offering Best Prices
You can find a wide range of vehicles that are kept in your range.
Value Added Services
One Place Solution
SBT Offers one place solution to all the customers. Now with SBT you can purchase any vehicles from Japan, Europe, Korea, USA, UAE by having a single account in SBT.
With SBT you are getting access to bidding and purchasing from all over Japan, Europe, Korea, USA, UAE including auctions by having a small security deposit of $1000 in your SBT ACCOUNT.
Amazing Customer Service
A service client is available 24 hours a day for your assistant in the processus d'achat et de livraison. Pour toutes assistance Contact us:
SBT assigns Account Manager to each client who will assist throughout the purchase and delivery process. 24/7 customer service is provided by SBT to assist our customers at any point of time.
Import Scheme and Information
Year Restriction:
The Vehicle should not be more than 15 years old from the year of production; however older units can be imported in Nigeria by paying extra penalty to the customs Note: Nigeria customs calculate duties of the car by its Manufacturing Year.
The shipping:
SBT provides fastest and safest shipment to our valuable clients. Clients can pay either 50% or 100% payment before shipment and can pay the balance payment after shipment.
SBT's Partnership with Nahfconnects In Nigeria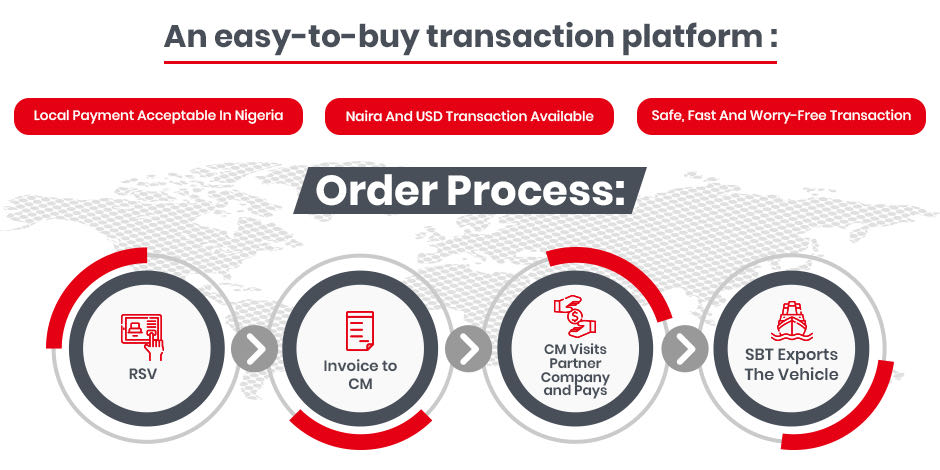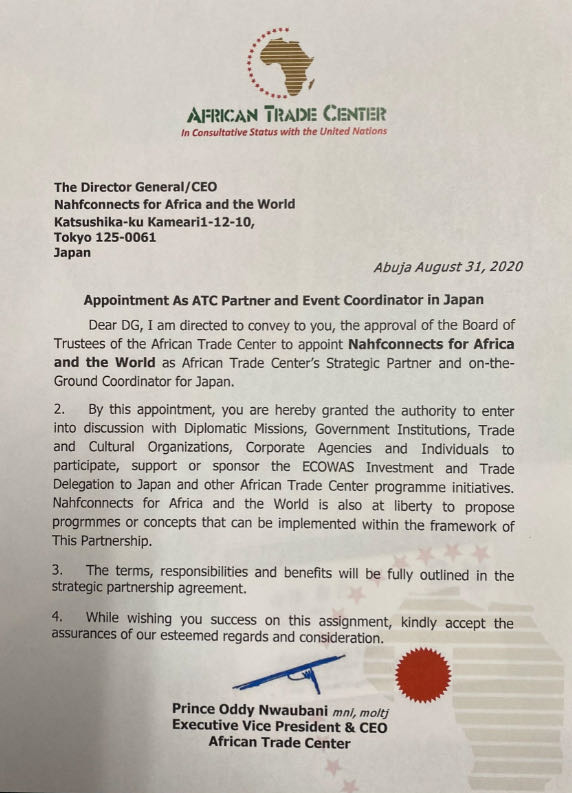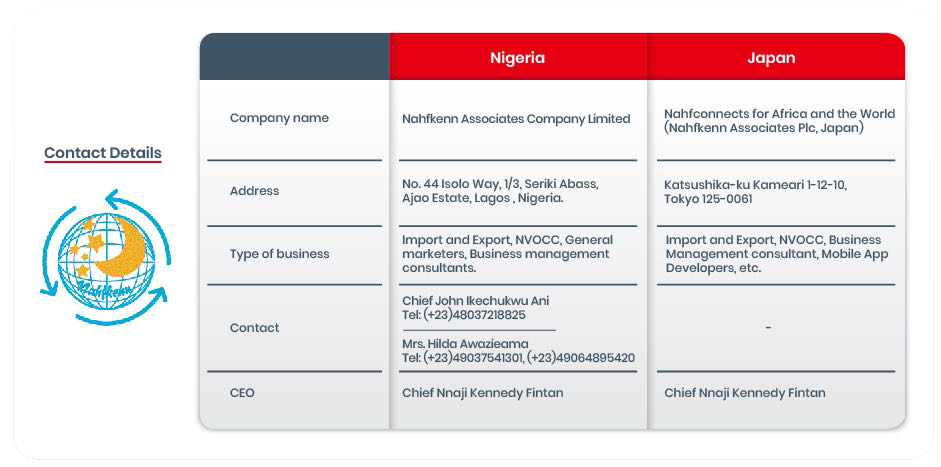 Frequently Asked Questions
The SBT Team

Our SBT sales staff
"Our friendly sales staff are happy to talk with you."

Our yard inspectors
"Our trained inspectors will thoroughly check your vehicles once they arrive in our yard."

Our auction inspectors
"Our auction inspectors ensure we only purchase top-quality cars."
Get In Touch With Us
Office Hours:
Mon.-Fri.: 9am-5pm JST

Closed:
Saturday, Sunday & Public Holiday

Office Address:
KDX Yokohama-Nishiguchi Bldg. 7F,
2-10-36, Kitasaiwai, Nishi-ku, Yokohama, Kanagawa, 220-0004, Japan

Phone:
(+81) 45-290-9485

Fax:
(+81) 45-290-9486

Email:
csd@sbtjapan.com