German Cars Trend In Ghana
Wide Range Of Cars
We've vehicles of all the brands you desire.
Available Where You Are
We've exported 500,000 used cars in over 152 countries.
Supporting You Anytime
Our support team are always connected with customers 24/7.
Uncompromised Quality
We do a thorough inspection before shipping so only quality is delivered to you.
Keeping It Reliable
With over 25 years in the industry, we focus on reliability resulting in 80% repeat purchases.
Offering Best Prices
You can find a wide range of vehicles that are kept in your range.
Our Visit to Ghana

Our Local Representative in Ghana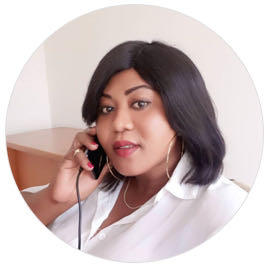 Hello Everyone! I am Bridget Afia Boakye.
I am the Local Representative of SBT Company Ltd in Ghana. I have been working with SBT for the past five years and have successfully met the desired demands of various clients from Accra, Kumasi and Takoradi. We, at SBT are proud to bring you our excellent products and services at your doorstep.
Video Letter from Boakye to Our Valued Customers
Thank you for watching the video. If you have any questions, please contact us anytime for assistance. We're here to help!

Contact us via WhatsApp:+8180-8148-6820
The SBT Team

Our SBT sales staff
"Our friendly sales staff are happy to talk with you."

Our yard inspectors
"Our trained inspectors will thoroughly check your vehicles once they arrive in our yard."

Our auction inspectors
"Our auction inspectors ensure we only purchase top-quality cars."
Get In Touch With Us
Office Hours:
Mon.-Fri.: 9am-5pm JST

Closed:
Saturday, Sunday & Public Holiday

Office Address:
KDX Yokohama-Nishiguchi Bldg. 7F,
2-10-36, Kitasaiwai, Nishi-ku, Yokohama, Kanagawa, 220-0004, Japan

Phone:
(+81) 45-290-9485

Fax:
(+81) 45-290-9486

Email:
csd@sbtjapan.com

Office Hours:
Mon.-Fri.:8AM - 6PM

Closed:
Saturday, Sunday & Public Holiday

Office Address:
612 SW 17th Ave, Miami, FL 33135

Phone:
+1-786-527-2800 | +1-786-527-2801

Email:
lefthandle@sbtjapan.com

Main Office:
Bergstrasse 16 20095 Hamburg Germany

Yard Office:
Reginenstrasse 8 20539 Hamburg

WhatsApp Number:
+49 1702 906687

Email:
csd@sbtgermany.com