Home

>

SBT Oceania Islands

Campaign Cashback
SBT vous offre 300$ soit 160.000 FCFA en liquide si vous introduisez UN NOUVEAU client et si ce dernier Concretise son achat.POURQUOI NE PAS EN PROFITEZ?

Wide Range Of Cars
We've vehicles of all the brands you desire.
Available Where You Are
We've exported 500,000 used cars in over 152 countries.
Supporting You Anytime
Our support team are always connected with customers 24/7.
Uncompromised Quality
We do a thorough inspection before shipping so only quality is delivered to you.
Keeping It Reliable
With over 25 years in the industry, we focus on reliability resulting in 80% repeat purchases.
Offering Best Prices
You can find a wide range of vehicles that are kept in your range.
We Cover Extensive Area In Oceania Islands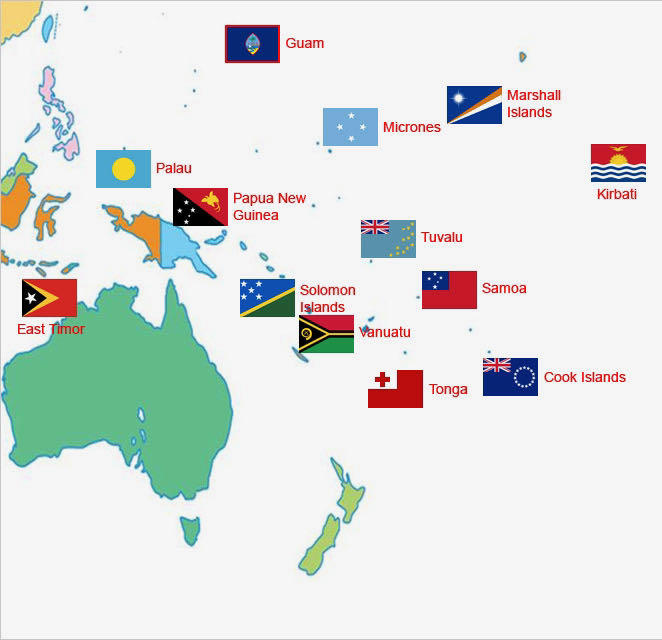 Port of Discharge:
Cook Islands
Rarotonga
East Timor
Dilii
Kiribati
Tarawa
Micronesia
Pohnpei, Chuuk, Yap & Kosrae
Papua New Guinea
Port Moresby, Port Lae, Port Rabaul & Port Kimbe
Palau
Koror
Samoa
Apia
Solomon Islands
Port Honiara
Tonga
Nuku'alofa
Tuvalu
Funafuti
Vanuatu
Port Vila
Import Scheme and Information
Import Regulations:
[Cook Islands]
10 years older. 2008 model ~ onwards.
[East Timor]
Vehicles over 5 years are prohibited. 2013 model ~ onwards.
[Guam]
Only LHD
[Kiribati]
No Car Restrictions.
[Marshall Islands]
No Car Restrictions. Only LHD.
[Micronesia]
No Car Restrictions. Dual drive: RHD and LHD.
[Papua New Guinea]
No Car Restrictions.
[Palau]
No Car Restrictions. Dual drive: RHD and LHD.
[Samoa]
No more than 8 years from manufacture year. 2010 model ~ onwards.
[Solomon Islands]
No Car Restrictions.
[Tonga]
No Car Restrictions.
[Tuvalu]
No Car Restrictions.
[Vanuatu]
No Car Restrictions. Only LHD.
NOTE: Export Certificates – After reservation send the Export Certificates to customer with company stamped for their import license application.

The shipping:
Your vehicle can be shipped with relative ease directly to the ports of your country. The vehicle is delicately placed on board of the freight and secured there in order to nullify any chances of damages.
Necessary Documents:
Every mandatory document will be sent by DHL Express, which includes:
- Bill of Lading (BL)
Export Certificate
- Pro forma Invoice
- (Other documents might be included).
Payment:
Customer should pay 100 % of vehicle and freight charge in advance.
Frequently Asked Questions
The SBT Team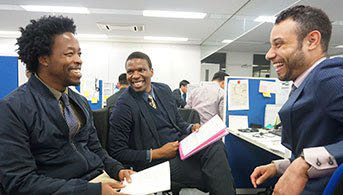 Our SBT sales staff
"Our friendly sales staff are happy to talk with you."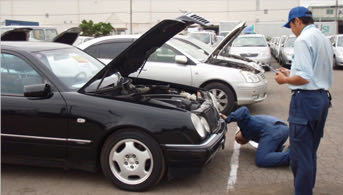 Our yard inspectors
"Our trained inspectors will thoroughly check your vehicles once they arrive in our yard."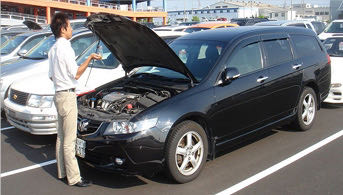 Our auction inspectors
"Our auction inspectors ensure we only purchase top-quality cars."
Get In Touch With Us
Office Hours:
Mon.-Fri.: 9am-5pm

Closed:
Saturday, Sunday & Public Holiday

Office Address:
KDX Yokohama-Nishiguchi Bldg. 7F,
2-10-36, Kitasaiwai, Nishi-ku, Yokohama, Kanagawa, 220-0004, Japan

Phone:
(+81) 45-290-9485

Fax:
(+81) 45-290-9486

Email:
csd@sbtjapan.com