SBT Honduras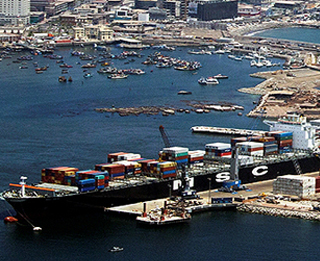 Vehículos Más Populares en Honduras
Por qué Escoger a SBT?

Nuestro personal esta altamente calificado y listo para brindar apoyo en sus compras.

Contamos con mas de 2000 vehículos destinados al mercado latinoamericano.

SBT es la empresa líder en la exportación de vehículos usados.

Precios accesibles y sin engaños.

Tenemos inspectores en las diferentes casas de subastas quienes se encargan de escoger los mejores vehículos del mercado para nuestros clientes.

Nuestro servicio 24/7, puede contactarnos cualquier día y a cualquier hora.

Contamos con una base de datos (fotos e información) de los vehículos para proveer a nuestros clientes detalles de las unidades antes de su compra.

Mas de 20 años en el mercado de vehículos usados ha permitido a nuestra empresa ser la mas sobresaliente en el sector, haciendo de SBT una empresa
confiable por excelencia.
Cómo Comprar
[PASO 1]
En la página principal en la parte superior derecho haga clic en REGISTRATE AHORA
[PASO 2]
Inserte su correo electrónico, seguídamente su proceso de registro no estará totalmente completado deberá revisar su email.
[PASO 3]
Al registrarse con nosotros podrá contactarse con uno de nuestros representantes de ventas.
[PASO 4]
Tendrá su página disponible.
[PASO 5]
Realizará búsquedas para encontrar el auto deseado.
[PASO 6]
Recibirá el inventario más reciente y muchas de las ofertas.
[PASO 7]
Podrá participar de las campañas recientes.
[DETALLE]
Haga clic aquí para ver detalle.
Servicio puerta a puerta, descarga en SAN LORENZO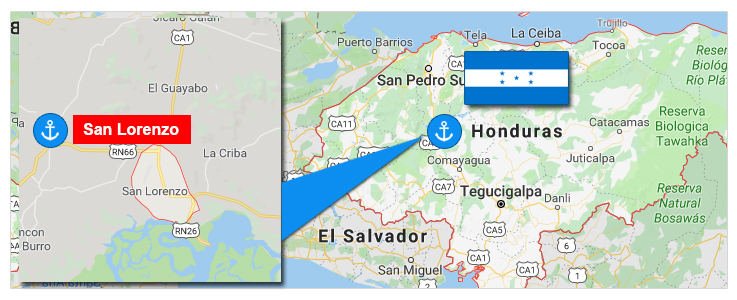 Información extra
[EMBARQUE]
Embarcamos desde Japon, Alemania, Inglaterra, Estados Unidos y Korea hasta Puerto Iquique, el tiempo una vez sale el barco es de 25 a 30 dias.
[VOLANTE A LA DERECHA]
Iquique como Zona Franca no tiene restricción en la posición del volante, por lo que es posible importar vehiculos con el volante a la izquierda o a la derecha del mismo.
[RESTRICCION DE AÑOS]
No existe restriccion en cuanto al modelo del vehículo, cualquier vehículo de cualquier año puede ser importado.
[INSPECCIONES OBLIGATORIAS ANTES DE EMBARCAR]
Antes de ser embarcados los vehículos pasan por distintas inspecciones, (JEIVIC ,QISJ etc.).
[DOCUMENTOS SOLICITADOS POR ADUANA]
B/L, bill of lading (conocimiento de embarque).
[MODALIDAD DE ENVÍO]
Los envíos de los vehículos tienen dos modalidades, RORO y Contenedor.
FAQs
¿Cómo comprar con SBT?

Una vez este registrado en nuestra pagina web, uno de nuestros asesores se comunicara con usted para facilitar el proceso de compra.
¿Se hace algun tipo de revision de los vehículos antes de subastar?

Tenemos personal altamente calificado quienes realizan una inspección detallada de los vehículos antes de decidir subastar. Confirman que los detalles y condiciones de los vehículos sean igual a los brindados por las casas subastadoras.
¿Que métodos de pago aceptan?

Debido a la frecuencia de fraudes con tarjetas de crédito y demás, únicamente aceptamos pagos por medio de transferencia bancaria, desde su cuenta bancaria hacia nuestra cuenta bancaria.
¿Quiénes pueden registrarse como clientes en SBT?

Cualquier persona o empresa dedicada a la importación de vehículos usados o un comprador individual pueden registrarse como clientes.
¿Tienen oficinas en Chile?

Sí, tenemos una oficina ubicada en Iquique.
¿Puedo realizar mi pago en su oficina local?

No es posible, todos los pagos se hacen mediante transferencia bancaria a nuestra casa matriz en Japón.
¿Cuál es el tiempo aproximado para que el vehículo llegue a su destino?

Una vez hecho el deposito (aproximadamente 3 días en reflejarse la transferencia en nuestra cuenta bancaria), y confirmado, se procede a reservar espacio con la navieras. Teniendo fecha de embarque, el viaje tarda entre 25 a 30 días para llegar al puerto de destino una vez sale de origen.
NOTA: es importante tener presente que las navieras no son de SBT por lo tanto el tiempo de reserva de embarque puede variar desde una semana o mas dependiendo de la naviera
¿Cuáles son los documentos que necesito para recoger el vehículo de la mercancia de aduana?

Bill of Lading o conocido como BL (conocimiento de embarque)

*

Estos documentos son enviados por DHL
¿Como libero mi vehículo?

Existen empresas o personas que se dedican a la liberación de vehículos, estos son los llamados consignatarios, nuestro personal se encargara de brindarle mas información acerca de estas empresas o personas para hacerle el proceso de compra mas amable.
NOTA: Los consignatarios no son SBT, por lo que cada uno tiene una normativa, forma y tarifa diferentes de los otros.
¿Tengo más preguntas, Que debo hacer?

Contáctenos cunado usted desee, nuestro equipo de SBT esta siempre listo para asesorarlo.
El Equipo SBT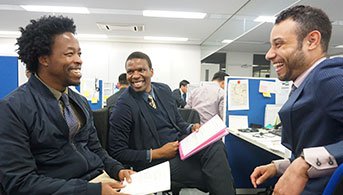 NUESTRO EQUIPO DE VENTAS
"Nuestros empleados están felices de hablar con usted."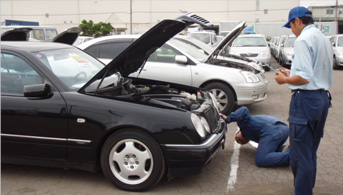 NUESTROS STAFF EN EL YARD
"Nuestros staff calificados chequean su vehículo antes de enviarlo."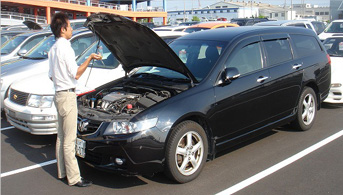 NUESTROS STAFF DE LA SUBASTA
"Nuestros staff de subasta compran sólo los vehículos de alta calidad."
Contacto
SBT JAPAN (CASA MATRIZ)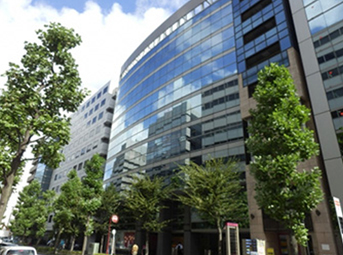 Dirección:
Yokohama KDX Bldg,7F,2-10-36, Kita-Saiwai,
Nishi-Ku, Yokohama-shi, Kanagawa, Japan
Teléfono:
+81-45-290-9485
Horario de Oficina:
Lunes a Viernes de 9 am – 5 pm
Cerrado:
Fin de semana y feriados