Home

>

SBT Dominican Repúblic

Wide Range Of Cars
We've vehicles of all the brands you desire.
Available Where You Are
We've exported 500,000 used cars in over 152 countries.
Supporting You Anytime
Our support team are always connected with customers 24/7.
Uncompromised Quality
We do a thorough inspection before shipping so only quality is delivered to you.
Keeping It Reliable
With over 25 years in the industry, we focus on reliability resulting in 80% repeat purchases.
Offering Best Prices
You can find a wide range of vehicles that are kept in your range.
Conversion Services
Servicio de cambio de volante en Japón
Ofrecemos el servicio de cambio de volante (guía) de derecha a izquierda en Japón, ya sea completo o parcial (en caso de un cliente parcial, el cliente es responsable de terminar la obra en República Dominicana).
Este trabajo se realiza con excelente calidad e incluye (en algunos modelos) nuevas cajas de crema.
Vehículos populares para cambio de volante (guía) ;
DAIHATSU HIJET
DAIHATSU MIRA ES
HONDA FIT
NOTA DE NISSAN
NISSAN MARZO
FURGONETA NISSAN NV200VANETTE
SUZUKI SWIFT
TOYOTA VITZ TOYOTA PASSO
TOYOTA TOWNACE
TOYOTA LITEACE
Para cualquier otro modelo no incluido en la lista, contáctenos.
Nuestro gerente de ventas puede orientarlo con todos los detalles.
Import Regulations:
REGLA PARA QUE USTED PUEDA IMPORTAR SU VEHÍCULO SIN INCONVINIENTES
Debe conducir a la izquierda y tener menos de 5 años.
Ofrecemos cambio de rueda en japonés o n contáctenos para más detalles.
Necessary Documents:
Bill of Lading [Original 1st & 2nd]
Export Certificate [Japonés e Inglés]
Invoice
Copia de ID [e.j. Pasaporte o documento nacional]
Frequently Asked Questions
The SBT Team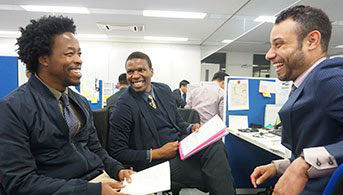 Our SBT sales staff
"Our friendly sales staff are happy to talk with you."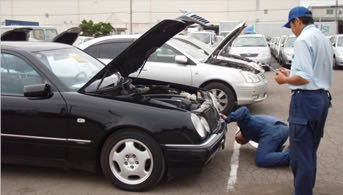 Our yard inspectors
"Our trained inspectors will thoroughly check your vehicles once they arrive in our yard."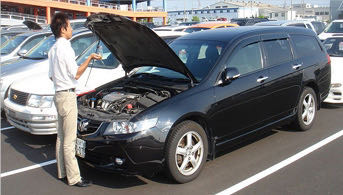 Our auction inspectors
"Our auction inspectors ensure we only purchase top-quality cars."
Get In Touch With Us
Office Hours:
Mon.-Fri.: 9am-5pm

Closed:
Saturday, Sunday & Public Holiday

Office Address:
KDX Yokohama-Nishiguchi Bldg. 7F,
2-10-36, Kitasaiwai, Nishi-ku, Yokohama, Kanagawa, 220-0004, Japan

Phone:
(+81) 45-290-9485

Fax:
(+81) 45-290-9486

Email:
csd@sbtjapan.com